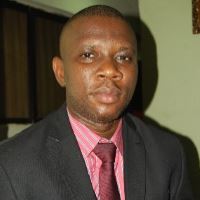 Oluwole Babatunde (Biostatistics and Epidemiology)
Oluwole Babatunde (Wole) is currently a graduate research assistant and a PhD candidate in the Department of Epidemiology in the Arnold School of Public Health. Since graduation from Medical School, Wole has worked as an intern, resident doctor, consultant, and senior lecturer. Over the past 7 years, he has over 20 publications in peer-reviewed journals. over the past 7 years. His most recent publication is titled: "Racial Disparities in endometrial cancer mortality-to-incidence ratios among Blacks and Whites in South Carolina". His research interests are Epidemiology of cancers, non-communicable diseases, and infectious diseases. He loves listening to music and watching movies. He is married to his sweetheart, Buky and their marriage is blessed with two boys (Temi & Teni).
---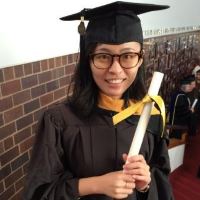 Wendi Da (Health Promotion, Education and Behavior)
Ms. Wendi Da is currently a PhD student at the Department of Health Promotion, Education and Behavior. She's also a junior scholar at the CHQ. She earned her Bachelor's degree in Preventive Medicine from Sun Yat-sen University in China, and her Master's degree in Epidemiology from the Johns Hopkins University. Her graduate studies were on MSM stigma and their effects on depression, substance use and sexual behaviors among MSM in Lesotho. Her current research in CHQ focuses on HIV disclosure, HIV stigma, sexual behaviors and medication adherence among PLWHA in China.
---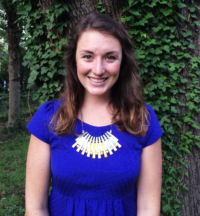 Jordan Ezell (Psychology)
Jordan Ezell completed her BA in Psychology and Nutrition from Samford University in 2013. During her undergraduate career, Jordan interned at the University of London's Centre for Brain and Cognitive Development, assisting in face recognition trials in conjunction with the British Autism Study of Infant Siblings. Upon graduating, Jordan continued her work in developmental disabilities as a clinical trials associate at Monroe Carell Jr. Children's Hospital at Vanderbilt, conducting medication trials with fragile X syndrome and autism. Jordan completed her MA in School Psychology at the University of South Carolina in 2017 and is currently a doctoral candidate at the University of South Carolina and a Presidential Fellow. Her current research interests include pairing biophysiological processes and anxiety, differentiating anxiety in autism and fragile X syndrome and early detection and diagnosis.
---
MD Akhtar Hossain (Biostatistics and Epidemiology)
Akhtar became part of the CHQ in May 2015. He is a PhD (Biostatistics) candidate at the University of South Carolina. He earned his Bachelor and Master's degree in Statistics from the University of Dhaka, Bangladesh. He has interests in both fundamental and applied areas of research in biostatistics and public health. The focus of his current research include but not limited to developing and applying multistate transition models, multiscale models, survival analysis techniques, and joint modeling approaches for analyzing cross-sectional, longitudinal as well as high dimensional health data. His recent publications shade lights on different perspectives of HIV/AIDS in South Carolina.
---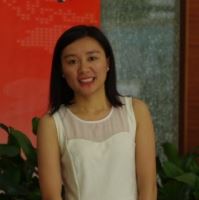 Yanping Jiang (Health Promotion, Education and Behavior)
Yanping Jiang is currently a doctoral student in the Department of Health Promotion, Education, and Behavior. She works under the supervision of Dr. Xiaoming Li. She earned her Master degree in Psychology at South China Normal University and a Bachelor degree from the Department of Psychology from Chongqing University. She is interested in understanding potential mechanisms by which early adversity exerts a long-lasting effect on human development. She is also interested in HIV intervention and health promotion.
---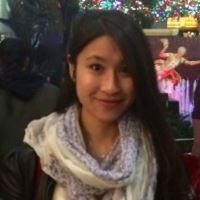 Jo Yun Queenie Li (Journalism and Mass Communication)
Queenie Li is a Junior Scholar at CHQ and she has been working with her mentors, Dr. Shan Qiao and Dr. Sayward Harisson on interpersonal communication and HIV disclosure. She is currently a PhD student in the School of Journalism and Mass Communications, and she is also enrolled in Certificate of Graduate Study in Health Communication. She earned a Master's degree in Political Communication from Iowa State University. Her research interests include health communication with minority populations, public health and media advocacy, and crisis communication.